---
Flame Paint Finish is used as a Class 1 finish on its own, or painted over our Intumescent Paints
Flame Paint is available in many RAL and BS colours. We will colour our Flame Paints free of charge, or you can buy the Flame Paint Additive to make your own paint into a Class 1 finish.
See Flame Paints and Flame Paint Additive in our Fire Paint Shop
---
The most Frequent Request for 'Class 1' Wall or Ceiling Protection - over a bare plastered finish
Apply Flame Paint Finish - one 2.5 litre pack will cover 8 square metres per coat .
Example - two coats of Flame Paint finish at 8 square metres per litre per coat. The Flame Paint finish is available in BS and RAL colours and a choice of finishes.
Order - Flame Paint 2.5 litres - click here to go to the Fire Shop
---
What Flame Paint Finish to Buy: click USES to determine the number of coats or call us on 01626 872886 .
For a colour finish: Colour Chart: direct link - Click Here.
Flame Paint Finish - apply 1 to 2 coats, according to durability and finish requirements - indoors/outdoors, high/low wear finish required.
---
Typical Flame Paint Finish Coverage: click SHOP to see the details
For a colour finish: Colour Chart: direct link - Click Here.
Flame Paint Finish - 8 square metres per litre, about 20 square metres per 2.5 litre pack.
---
Flame Paint Finish Prices, Discounts and Delivery: call 01626 872886 for full details
Prices - some prices are lower than given above when purchased in larger pack sizes, see SHOP to see the details
Discounts and Trade Sales - call us for details
Delivery - Same day despatch, Next Day Service, UK Mainland - £10 plus VAT
---
Colour Chart: direct link - Click Here. Choose a R.A.L. or B.S. number and name from a chart.
Non-available colours: some luminous, vivid or very bright colours (these cannot all be reproduced in water based or oil based paints). In these cases you can request our special paint additives instead, to mix into your own top coat paint.
---
Colour Charts - what do RAL and BS mean?
In 1925, the private sector and the German government of that time founded the "Reichsausschuss für Lieferbedingungen" - RAL - (Committee of the German Reich for Terms and Conditions of Sale).
RAL's original task was to standardise precise technical terms of delivery and sale for the purpose of rationalisation. Today, RAL is the recognised competent body for reliable certification of products and services. They introduced Paint Colour Charts in 1927. These now cover over 1900 colours.
B.S. Standards for British Standard, derived from our equivalent - The British Standards Institute (BSI).
---
Finishes:
Flame Paint finish: choose from Matt, Eggshell or Gloss.
---
Flame Paint Finish Suitable for:
1. Flame Painting Softwoods, Hardwoods, MDF, Chipboard, Melamine faced sheet, Bamboo, Steel.
2. Interior and Exterior Flame Painting of: Fire Retardent products for doors, decking, bar-tops, panelling, cladding and floors.
3. Flame Painting of existing Painted surfaces, Varnished, Stained and Unpainted surfaces.
4. Flame Painting over existing Clear finishes, White Finishes or Coloured Finishes.
5. Flame Painting Flats, Offices, Warehouses, Loft Conversions, Hotels, Industrial Units and Mezzanine Floors.
5. Flame Paint finishing of Fire Doors, and fire door upgrades to modify existing solid wood doors to 30 minutes (FD30) Standard.
6. Flame Paint Protection for Exhibition Stands, Shopping Centre Kiosks, Night Club Bars, Restaurant Bars, Shop Fixtures, Shop Shelving.
---
Speak to us now for free help and immediate pricing - Tel: 01626 872886
---
DATA SHEET
DESCRIPTION AND USE
A range of decorative Flame Retardant paint finishes for use over Intumescent Wall and Ceiling Paint, Intumescent Timber Paint and Intumescent Steel Paint to protect, decorate and complete these fire protection coatings. (You must use one of these Flame Paints to protect your Intumescent Base coats if they are to be visible - they will not withstand rubbing, abrasion or moisture.)
Flame Paints assist in the control of fire hazards caused by combustible materials such as wood and paint in buildings by releasing an inert, safe flame extinguishing gas upon contact with a fire. Suitable for use direct on bare or sound previously painted non-combustible substrates (e.g. plasterboard, blocks, bricks) and Fire Doors (FD30).
INERT GAS FIRE PROTECTION
When exposed to a fire Flame Paint finish gases to create a fire resilient barrier, protecting the surfaces from the oxygen required to sustain fire.
TO SPECIFY
Prepare and apply Intumescent Wall and Ceiling Paint, Intumescent Timber Paint or Intumescent Steel Paint, and then finish with Flame Paint top coat (s) as a Flame Retardant, according to manufacturer's instructions.
If Flame Paint top coat alone is deemed to provide adequate protection – Class 1:
Apply to ceilings: either 2 coats of Vinyl Matt, or 2 coats of Vinyl Silk.
Apply to walls: 1 coat of Acrylic Undercoat plus 1 coat of Flame Retardant Acrylic Eggshell.
FIRE TESTING
Tested to BS476 Part 7; Class 1 Surface Spread of Flame.
BS476 Part 6; Fire propagation.
Designated Class 0 in accordance with U.K. Building Regulations.
FIRE CERTIFICATION
The Manufacturer will issue a Certificate of Supply upon request for each project for Insurance, Fire and Building Control Authority and Client Records.
FINISH AND COLOUR RANGE
Thermo Fire Paint is available in the following decorative finishes:
Gloss, Eggshell, Vinyl Silk, Acrylic Eggshell - all BS and RAL Colours. For a RAL Colour Chart Click Here.
Anti-graffiti system - most BS4800 colours.
Metallic Finishes - steel, gunmetal, rust, silver, gold.
COVERAGE
Gloss, eggshell, acrylic eggshell, vinyl matt and silk - allow 10 to 12m sq. per litre.
Metallic finishes - allow 6 to 7m sq. per litre.
DRYING TIMES
Allow a minimum of 4 hours between Intumescent Base coats, 10 hours before applying a Flame Paint finish coat to the last base coat, 4 hours between water based Flame paint finish coats and 12 hours between Gloss coats of Flame Paint finish. Intumescent paints will not withstand high humidity or rainwater - they must be protected with a fully dried top coat before exposure to the elements.
APPLICATION
Apply in 2 coats by brush or roller or spray.
Airless spray – Graco 1500 or 5000 with 0.015" tip.
Pressure pot – Devilbiss J.G.A 502 gun, 402-FF needle, 705 aircap, FF nozzle.
Ensure surfaces are clean, dry and sound. Minimum application temperature 6°C. Do not apply when condensation may form. Thoroughly abrade old gloss or eggshell paints.
QUALITY ASSURANCE
Thermo Fire Paint is manufactured under the principles of BS 5750/ISO 9000
COMPOSITION
Antimony Oxide flame retardant agents. Acrylic, Alkyd and Vinyl binders.
High opacity pigments (metallic finish contains inert acrylic resins and metal powders.)
ENVIRONMENTAL HEALTH & SAFETY
Intumescent and Flame Paints are made within a low odour, water-based system, thus making them user and environmentally friendly.
---
'Fire Paint' is a general term rather misleadingly used to cover both Flame Paint, used as a top coat to protect the Intumescent Paint beneath and Intumescent Paint, which is a relatively soft coating. Class O and Class 1 are Classifications used regarding fire action on the surface of the paint, whereas 30 Minutes and 60 Minutes describe the period of protection given by the underlying Intumescent layers of Intumescent Paint or Intumescent Varnish against penetration by fire.
We can provide an Intumescent Paint price based on the thickness of the wood or steel to be protected, and a separate price for the Flame paint, a Fire Rated paint used as a top coat, which acts as a retardent fire layer, producing an inert gas to protect itself.
---
I Timber Paint I Wall and Ceiling Paint I Clear Varnishes I Fire Doors I Uses I
I Steel Paint I Over Coating Old Paint I Loft Conversion I Colour Charts I Home Page I
---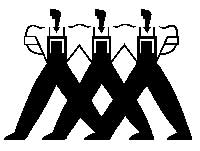 Property Repair Systems
TEL: 01626 872886
E: help@propertyrepairsystems.co.uk
---
Contact | Privacy Policy | Returns Policy | About the Author
---
Site written by: David Moore
David Moore, B.A. (Hons.), C.T.I.S., C.R.D.S. Technical Author
Google+
---