---
David Moore - who is he? Where did he start?
David Moore, the Managing Partner of Property Repair Systems, started the Company in 1997, having worked since graduation from Leeds University (B.A.Hons.) for GKN in Engineering and Organisation and Methods, then qualified as a Dampness and Timber Surveyor, spending over 30 years in the Damp Proofing and Timber Preserving Industry, both as a Contractor and as Sales Development Manager for a National Chemical Formulator, Remtox Chemicals, which was a part of the Laporte Group of Companies. He then worked for a major UK Epoxy Resins Manufacturer, Rotafix Resins, which directly led to his Invention of the Timber-Resin Splice repair system for structural timbers in buildings. He is an Inventor, engineer, Technical Author and qualified Dampness and Timber Building Surveyor.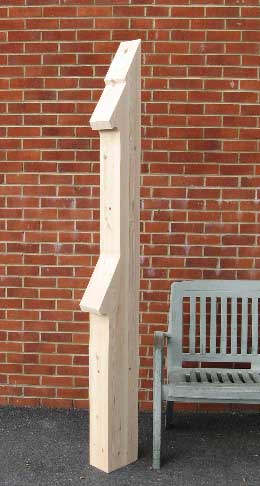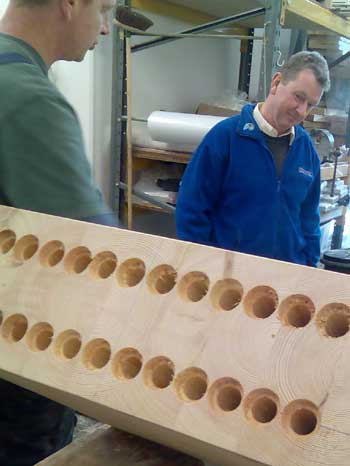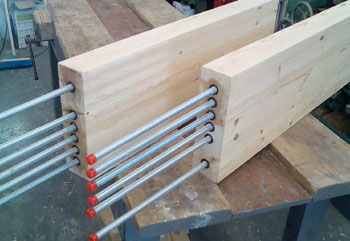 ---
Why did David Moore invent the Timber Resin Splice (TRS)?
To replace decayed timber with large amounts of resin has two major disadvantages. The first is cost – large volumes of resin are relatively expensive. And second, appearance – in historic buildings large lumps of "plastic" are out of place and this is both unattractive and unacceptable to many clients and Heritage bodies..
Following many years in the Chemical and Resins Industry and also in working with decaying and historic buildings, David Moore realised that a far better solution on both counts was to replace the missing wood with matching wood and use the resin, combined with invisible steel reinforcing rods, just for load transfer and connection - and thus the 'Timber-Resin Splice ' was born.
The new concept - pre-manufacture a new piece of replacement timber to exactly replace the missing part, fitted with bars or slots ready for connection and the whole thing is supplied as a 'kit'.
---
What is the David Moore Timber-Resin Splice Kit?
Now any Contractor can repair any beam or joists in timber to exceed the original strength, and offer a truly neat, cosmetic finish.
The business today manufactures all the 'Timber-Resin Splice' kits for the UK, some several thousand being produced per annum. The product holds a current UK Patent.
To complement this manufacturing activity David had a special range of Boron-based preservative produced to his specification, drawing on many years of successfully marketing Boracols and other Borate-Glycols.
Resins to repair splits and shakes in timber, cracks and voids in masonry and to treat external masonry and timber naturally followed.
A complete Design service was also developed, using fast, Computer-based packages, which gives the Clients instant access to Structural Engineering Calculations, Designs and Method Statements. Estimates are instant - we'll even give you guidance on the number of man-hours required to install the 'TRS Kit'.
---
No beam repair is too large or too small for the team at Property Repair Systems.
David Moore holds the first ever Timber-Resin Splice.




Installing bars in a Patented TRS. Peter sanding a huge one.
Contact David Moore, Kathy, his wife and his Technical Team, who all bring a wealth of knowledge and experience to Timber Beam Repair design, manufacturing and customer service. Our fully equipped Workshops create the full range of Timber Repair Units, from softwood to hardwood, solid timber to laminated, and including Glulam repair units.
---
Site written by: David Moore
David Moore, B.A. (Hons.), C.T.I.S., C.R.D.S. Technical Author
Google+
---
Use any of our Shopping Pages to place goods in your Shopping Cart - they all use the same Shopping Cart system.

Click to view your Shopping Cart

or continue shopping by clicking on one of our Shops below.

OUR SHOPPING PAGES

---

Property Repair Systems

TEL: 01626 872886

---

Contact | Privacy Policy | Returns Policy | About the Author

---

Site written by: David Moore

David Moore, B.A. (Hons.), C.T.I.S., C.R.D.S. Technical Author

Google+

---

Other Property Repair Systems Sites:

www.drywallandfloor.co.uk - membranes for lining damp walls, floors, basements and cellars

www.epoxy-info.co.uk - epoxy resins for repairing wood, concrete, brick and stone

www.fire-door-paint.co.uk - upgrade doors to 30 minutes fire resistance

www.joist-repair.co.uk - how to quickly repair joists and beams of any size

www.steel-fire-paint.co.uk - treat steel with Intumescent Paint to provide fire protection

www.timber.org.uk - systems of repair, with step by step methods

www.timber-repair.co.uk - how to repair timber beams

---