---
What some of our Customers say about us - Testimonials from real customers - originals available
Product - Bower Beam Joist End Repair Plates
Thank you for your prompt delivery
I have fitted the Bower Beams and now have a stable floor.
The product was simple to fit, well engineered and a cost effective way to repair faulty joists with minimal disruption to the existing floor.
If I have any other timber problems you will be my first port of call, and I will recommend you to my friends and colleagues.
Thanks again,
John Dodd
See this product in our Joist Repair Shop
---
Product - Damp Proofing
I am writing to you following use of your products last September. I have just returned from visiting my holiday cottage which has been empty all winter since carrying out the work recommended by you. Normally when I go down in the spring I have to redecorate the rear bedroom and when I put the dehumidifier on I get 5 litres of water out every 24hrs. This year I returned to find no black mould on the walls and when I used the dehumidifier I got a teaspoon of water out in 24 hrs. I just wanted to let you know how impressed I am with your product and the time you took originally to listen to my problem and for the advice given.
Regards,
Keith.
See this product in our Dampness Shop
---
Product - Damp Proofing
Thank you for the DPC injection kit I purchased. This is the first time I have used your product but will certainly recommend it to anyone.
I could not believe how easy it was to use and how quickly I got the job done. I now wonder how some companies could have quoted high figures such as £460.00 + VAT to complete a job which took me (a novice) only 1 hour to finish. Once again, thank you very much.
Best regards,
Paul Wright - Finance.
See this product in our Dampness Shop
---
Product - Timber Repair Resin for a split in a Purlin
Thank you for your email. What a superb product! I followed your step by step guide and the split went back together perfectly.
I will definitely use this system again and if the need arises will consult you for timber splicing.
Thank you once again.
Very happy customer.
Phil Walker
See this product in our Timber Repair Shop
---
Product - Crack Repair Injection Kit
Good afternoon,
I am very pleased with the result of your tile crack injection kit I only used half of the same and am wondering how long the same will keep if I don't mix it could you tell me please?
Best regards, Richard
See this product in our Resins Shop
---
Product - Dampness Advice
You're a genius.....even though I was sceptical, as you suggested we opened the inspection chamber and carried out a leak test. It was astonishing, as the water escaped from the soil pipe at a great rate, with none running past the bung. After opening up the boxing of the stack and a little digging around, there was a large puddle evident.
The client is now on to their insurer!
Brilliant advice, thanks a million.
Best,
Marc.
See this product in our Dampness Shop
---
Product - Epoxy Repair to Cracked Granite
Please find some photos attached as requested. There wasn't any time once we got going to take photos of the epoxy application, but I hope the images give you an idea of where we started and where we finished. Very happy with the end result and with both your product and service.
Many Thanks
Jake
See this product in our Resins Shop
---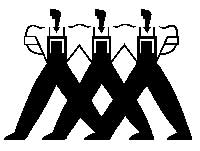 Property Repair Systems
TEL: 01626 872886
E: help@propertyrepairsystems.co.uk
---
Contact | Privacy Policy | Returns Policy | About the Author
---
Site written by: David Moore
David Moore, B.A. (Hons.), C.T.I.S., C.R.D.S. Technical Author
Google+
---