---
Repair Wooden Beam Ends using our brackets
We manufacture steel shoes to exactly fit your existing beams to replace weak or missing bearing ends .
We design and manufacture to your exact requirements the following parts;
---
1. Joist end plates - standard and special pairs of L section plates with coach screws
2. Joist splice plates - standard and special pairs of L section plates with self piercing screws and bolt sets
3. Structural Beam Shoes - made to measure twin plate or channel U shaped plates, with bolt sets
4. Timber-Resin Repair Kits - made to measure, high tensile steel bars bonded into new timber ends, with pouring or injection resins.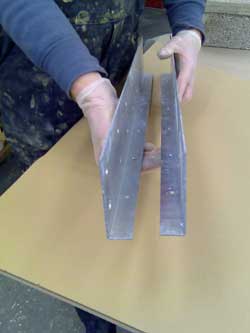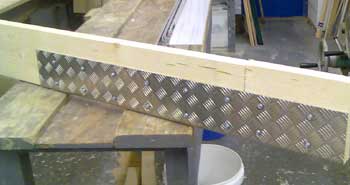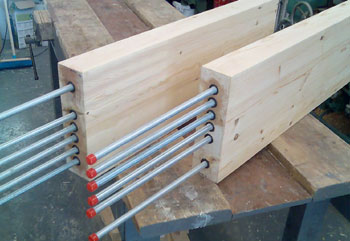 Joist End Repair Plates - steel galvanised or Joist Splice Plates - alloy treadplate. For full end replacement - Timber-Resin Splice Kits.
---
Repair Roof Timber Joints
We supply plates and fixings for joints that have split or opened up.
1. Plates - steel, cut to shape and drilled for bolts, to reinforce joints, in pairs
2. Angle Iron - steel, to reinforce the upper and lower edges of split or weakened timbers, drilled for coach screws or bolts
3. Dowels - high tensile steel Allthread, supplied with plate washers and nuts, for connections to plates
4. Dowels in Epoxy Resin - High Tensile Steel, Epoxy-Glass, Spiral or twisted stainless bars for setting into Thixotropic Epoxy Injection resin.
---
Load Spread with X or S Plates - Patress Plates
We supply X or S shaped plates of any size with fixings to reconnect or restrain walls and beams.
1. Through connecting tie rod - supplied with high tensile threaded bars and couplers, to connect large X or S plates via a central hole
2. Reinforcement fixing - for bolting through to a matching X or S plate with bolts, nuts and washers.
3. Bonded in - connecting rods to pass into floor joists as lateral ties, which are bonded into masonry with Thixotropic Epoxy Injection resin.
---
Steel Bars in Resin
We supply high tensile zinc plated or stainless steel Allthread to act in tension and bending within resin repairs.
We offer an extensive range of Timber repair options for Churches and Historic Buildings in order to avoid removal of structural timber.
In many cases timbers can be repaired in-situ, from inside the building.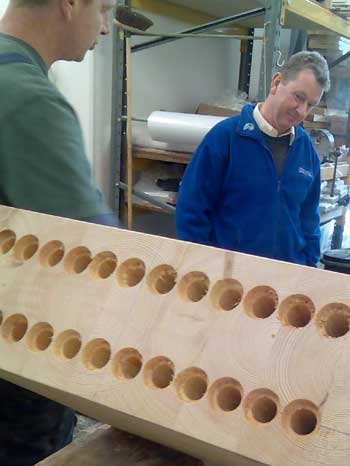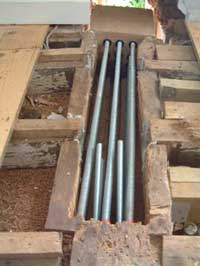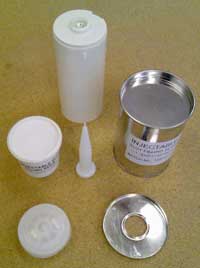 Holes drilled ready for bars. Beam Upgrade - bars bonded into Epoxy. Steel Bars in a shutter box. Epoxy resin Injection Kit - 400cc.
Repair Sections - new pieces of kiln dried, Strength Graded timber made to fit the damaged area, bonded in with epoxy
Cast In-situ Resins - Structural Epoxy Pouring resin and Injection Resins for rebuilding sections, using 'shuttering', where there is no access for a repair section to be introduced.
Boron Treatments - kill Dry Rot, Wet Rot and Woodworm inside the existing timber with Boron-based preservatives. Liquids, pastes, gels and solid rods of Borate all contribute to a long service life for damp timbers
---
Free Structural Beam Repair Advice
Speak directly to a real person about your Timber Beam repair needs: 01626 872886
---
Property Repair Systems

TEL: 01626 872886
---
Contact | Privacy Policy | Returns Policy | About the Author
---
Site written by: David Moore
David Moore, B.A. (Hons.), C.T.I.S., C.R.D.S. Technical Author
Google+
---