---
Our Cavity Fire Fabric is an ultra lightweight Fire Resistant woven multi layered material that is both fire proof and heat insulating. It can be installed as a cavity fire stopping barrier in place of heavier traditional 'wool' type products. Complies with BS 476: parts 20/22.
Our Fire Fabrics are fully tested and UK IFC Certificated for flame, smoke and insulation. They can be supplied as fire curtains or supplied on rolls for the erection of vertical fire compartments within voids in buildings.
Call us on 01626 872886 for exact costings for materials for fire stopping.
---
What is our Cavity Fire Barrier material?
An IFC Certified ultra lightweight 6.5mm x 3 layer fire fabric designed to provide vertical compartmentation in roof and floor cavities and concealed spaces as detailed in UK Building Regulations: Approved Document B (Fire Safety).
Main benefits
Ultra low weight when compared with 'wool' type competitors, which leads to multiple large cost savings
1. Ease of handling by one man because of low roll weight (only 10.41kgs -' wool' typically weighs 22kgs or more)
2. Can pass through a standard roof hatch (only 300mm in diameter - wool typically over 600mm in diameter)
3. Low cost, lightweight steel fixings (only inexpensive 25mm x 50mm lightweight BZP angle required)
---
SMOKE, FIRE AND HEAT CAVITY BARRIER FABRIC
Typical uses - vertical division of commercial and domestic roof and floor voids, to protect voids and create cavity fire break compartments
A woven fabric, supplied on rolls - multi layer, white, 1.3 metres wide, 6 metres long.
Ultralight Vertical - 30 Minutes Fire Resistance, 15 minutes Heat Insulation - 6.5 mm thick, 1.334 kgs/m2, 7.8m2 per pack weighing 10.41kg.
---
Cavity Fire Barrier Fabrics Prices, Discounts and Delivery: call 01626 872886 for full details
Prices - on application when we create your free Specification
Discounts and Trade Sales - call us for details of our Order Value Discounts
Delivery - by Courier Sameday service at cost, or free 3 to 4 working day delivery from our nearest Depot
---
Suitable For:
1. Fire protection above ceilings and between floors
2. Fire, smoke and heat protection above suspended ceilings
3. Fire, smoke and heat protection of voids
---
Speak to us : for free help and immediate pricing - Tel: 01626 872886
Covered by our Fire Certificate of Supply
Tested by IFC: non combustible fire barrier for 30 minutes of integrity and 15 minutes of insulation. to comply with Building Regulations
Colours: white
Finishes: woven, matt surfaces
Non hazardous fibres: > 6 micron (classified non-respirable)
Thickness: 6.5mm
Weight: 1.334kgs per square metre, 10.41kgs per roll
Size: 1.3m wide x 6m long
---
TEST STANDARDS - there are three relevant fire test standards
Test Specification
Must comply with BS 476: parts 20/22
Non combustible
This material will not burn, so exceeds UK Standards Class 1 and O, Euro Standard Class B
Integrity
To comply the material must remain intact for at least 30 minutes - Certified by IFC
Heat Insulation
To comply the materials must not exceed an external surface temperature of 140C after 15 minutes, with a furnace temperature of 750C to 850C 6mm away on the reverse side - Certified by IFC
---
CERTIFICATION - why you will need our Certificate of Supply
A Fire Certificate of Supply can be issued for each Project. This is essential if you have to satisfy your Insurers, the Fire and Building Control Authority and for Client Records. Without a Fire Certificate of Supply you may be vulnerable to prosecution in the event of a fire. We cannot issue a Certificate of Supply if we have not produced a Specification in the first place, so please do not buy paints without asking for a Specification.
---
Free Advice - we supply free specifications and product quotations
Speak directly to us about your Fire Retardant needs: 01626 872886
Please do not take a risk and simply buy products without a clear specification from an expert. You may not be able to obtain a Fire Certificate of Supply in those circumstances.
---
We offer a range of Fire Fabrics to cover ratings up to 120 Minutes Smoke, Flame and Heat Insulation
We also supply Fire Paints, Fire Varnishes and Steel Protection Paints..
---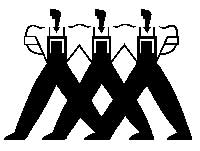 Property Repair Systems
TEL: 01626 872886
E: help@propertyrepairsystems.co.uk
---
Contact | Privacy Policy | Returns Policy | About the Author
---
Property Repair Systems,Care of H S Hire, Broadmeadow Industrial Estate, Teignmouth, TQ14 9AE

TEL: 01626 872886
---
Site written by: David Moore
David Moore, B.A. (Hons.), C.T.I.S., C.R.D.S. Technical Author
Google+
---
Other Property Repair Systems Sites:
www.boron.org.uk - how to use Boron based insecticides/fungicides to treat timber rots and insect attack
www.dampness-info.co.uk - how to treat penetrating dampness in walls and plaster
www.deck-treatment.co.uk - how to treat patio decks and yacht decks
www.dryrot.biz - how to kill Dry Rot in buildings
www.drywallandfloor.co.uk - membranes for lining damp walls, floors, basements and cellars
www.epoxy-info.co.uk - epoxy resins for repairing wood, concrete, brick and stone
www.fire-door-paint.co.uk - upgrade doors to 30 minutes fire resistance
www.joist-repair.co.uk - how to quickly repair joists and beams of any size
www.steel-fire-paint.co.uk - treat steel with Intumescent Paint to provide fire protection
www.timber.org.uk - systems of repair, with step by step methods
www.timber-repair.co.uk - how to repair timber beams
www.woodworm-info.co.uk - how to kill and prevent woodworm and death watch beetle
www.woodworm-expert-advice-forum.org.uk - all your questions and our answers about woodworm treatment DIY
---