---
Chimney Breast Indoor Walls - damp problems
A quick summary checklist: a 'damp meter' and surface thermometer (see www.dampness-info.co.uk/meters.htm)are useful tools for this diagnosis - if not available use the back of your hand to assess the relative dampness of one affected area to another unaffected area.
---
Symptom - white, fluffy salts, plaster possibly 'blowing' off the wall - 'efflorescence' - you have a water source which needs to be found and eliminated. Use our Water Leak Checklist (click here).
Answer - Salt Neutraliser might work if you can find and stop the leak, or the plaster may be too damaged and need replacement to our Specification.
Symptom - damp patches on the ground floor (at low level, right down to the skirting board) that come and go - you have 'hygroscopic' salts that are attracting moisture from the air.
Answer - you may have Rising Dampness, or your damp proof course may be 'bridged' by high outside ground, plaster on the inside or debris in the cavity (cavity walls only). Rectify any defects and if necessary inject Quick Cream at the correct level to form a new Damp Proof Course. The plaster will need replacement to our Specification.
Symptom - damp patches on or around chimney breasts - sometimes showing yellow or brown stains in wallpaper or paint - you have 'hygroscopic' chimney salts that are attracting moisture from the air, which may include tars and other chemicals from burning wood or coal.
Answer - these 'salts' are very difficult to hold back in the wall, even with the replastering to our Specification carried out to perfection. We recommend using Mesh Membrane - a type of dry lining - to allow you to replaster using normal, lightweight plaster, with no risk of further 'salting'.
---
Products mentioned above:
Salt Neutraliser - a clear liquid used to neutralise 'salts' in render, plaster or masonry, either to attempt to save otherwise sound plaster or as a preparation prior to re-plastering to our Specification. Apply two coats, wetting in between with fresh water.
Mesh Membrane - easy to install dimpled plastic 'air gap' dry lining membrane, supplied in rolls like wallpaper. Designed to cover damp or salty walls and provide a fresh surface for replastering with a modern lightweight plaster (usually 'bonding').
Damp Proofing Cream - new, easy to install, cream damp proofing product - no pump required, no mess, no smell - includes injection nozzle extension. Designed to gently diffuse into the wall to form a water repellent layer - a 'damp proof course' (DPC). It is approved by the British Board of Agrèment - BBA Test Certificate No: 02/3961 - as used by the professionals. The BBA is a Government Approved organisation which has been testing building materials for over 30 years. Note - not all damp proofing materials have passed these tests - beware of cheap imitations).
---
Learn from the UK's greatest Expert: become your own expert - save money.
Quick DIY Master Class in Dampness and Condensation - become your own Expert in 1 hour! Buy our "Dampness in Buildings" reprinted book by the great expert Graham Coleman. A great read, short and to the point.
Click here to buy the reprint.
---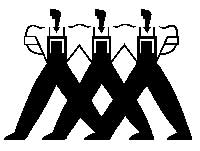 Property Repair Systems
TEL: 01626 872886
E: help@propertyrepairsystems.co.uk
---
Contact | Privacy Policy | Returns Policy | About the Author
---
Property Repair Systems,Care of H S Hire, Broadmeadow Industrial Estate, Teignmouth, TQ14 9AE

TEL: 01626 872886
---
Site written by: David Moore
David Moore, B.A. (Hons.), C.T.I.S., C.R.D.S. Technical Author
Google+
---